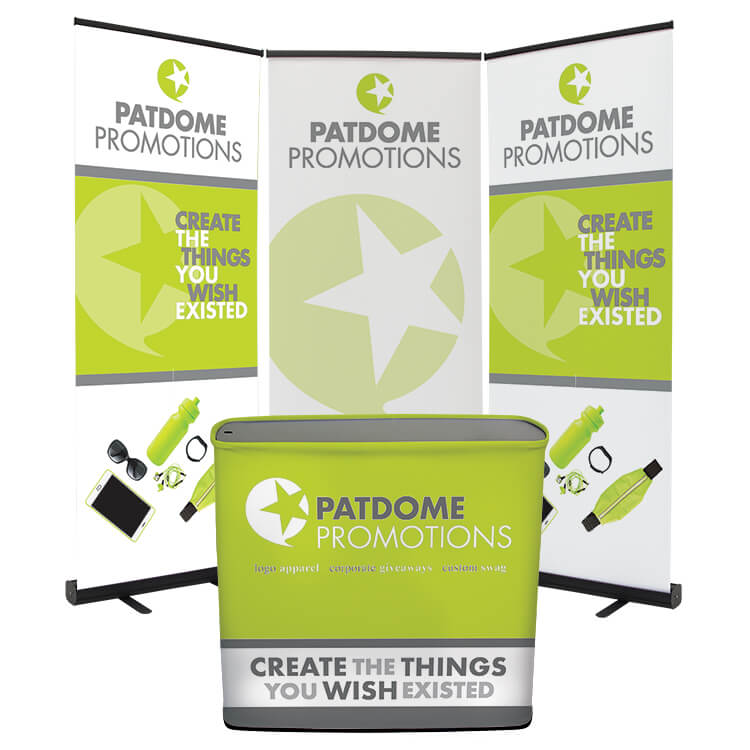 Pop Up Booth
Description:
Big messages fit into compact spaces with this portable package. This display goes from flat to standout in no time flat from retractable banners that set up quickly to a podium in a case, that collapses into itself for quick assembly and easy carry as a wheeled case.
Three Economy retractors give you vast amounts of ad space
Everything in this package fits nicely into the included Case-to-Podium
Countertop supports up to 20 lbs.
Product Dimensions
Counter Size: 38.38″ W x 34.88″ H x 16.88″ D
Retractable Size: 32″ W x 83.5″ H x 15″ D
Kit Includes:
3: Economy Retractors
1: Counter